Destination Weddings . . .
in France, Italy and Spain
This has been a dream of mine for quite some time. I've traveled around France, Italy and Spain extensively and studied the wine and food of the various regions. It's a natural fit to combine my three loves ─ food, wine and travel ─ and share these passions with others. More people are looking for unique weddings that give them an opportunity to experience daily life in another country. My destination weddings are so much more special than a typical hometown wedding! Contact me to start planning your dream destination wedding. With all best wishes, Chef John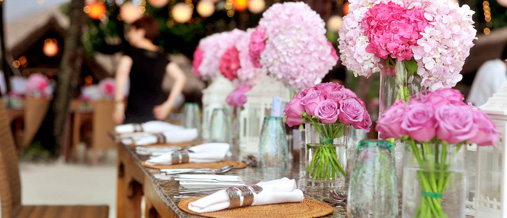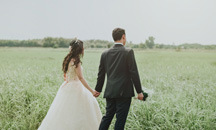 Beautiful and Elegant
Chef John has long offered destination weddings and he is excited about expanding to more locations in the future! As part of the package ─ with accommodations including but not limited to beautiful villas in Italy, elegant chateaus in France and farm houses in the countryside of Spain and Normandy ─ each destination features beautiful accommodations with modernized bathrooms as well as charming rustic flavor complete with hardwood floors, antique furnishings and picturesque surroundings.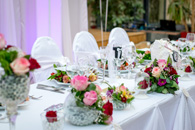 Perfectly Delicious
Delicious catered meals are provided during your stay, prepared by a certified Culinary Institute of America chef. Savor plentiful American breakfasts. light casual lunches, wine-paired dinners representing an array of cuisines, dessert and coffee buffets, and of course, the wedding day menu prepared by Chef John! Local restaurants, hotels or special events facilities at each destination are also available for your special day. Relax and enjoy while we prepare all floral décor / decorations and arrange rentals for the entire event including dance floors, tables, chairs, linens, centerpieces, flatware and dishes.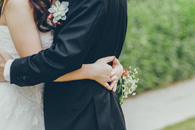 Fun and Unique
Each wedding is tailored to create your special day. Pre- and post-wedding celebrations entertain your guests along with memorable custom activities like wine tastings at nearby vineyards, a day at an outdoor regional market for shopping, local artisan pottery factory tours, not to mention Chef John's signature cooking classes, both hands-on or demonstration. Other options include visits to local cheese or olive oil producers as well hot air balloon rides, museum tours, cathedral visits, guided city tours, and various countryside outings complete with a gourmet picnic. The options are yours for the choosing, specially created for you and your guests to enjoy!